First of all before I even allow you to read this section, never freak out when you see the symptoms of any illness, you may not have all of them in your journey with the disease. Every person is different and handles things different. And just remember that these diseases are very rare and each website will differ in information.
In not only these diseases but any take care of yourself, avoid stress if possible, get plenty of rest, avoid smoking or unhealthy eating habits. But with these diseases you need to avoid too much sun, when you are outside wear sunscreen. Get moderate exercise to loosen up joints and muscles. Alot of times Physical Therapy is suggested.
Learn to listen to what your body tells you, it knows when you have over done yourself. Don't push your body into what it doesn't feel it can do. But first and most importantly don't give up. We were given this disease in life to make us stronger people. Fight it and help others like you...The best medicine in the world is LAUGHTER and just remember we are all strong, even when we feel our weakest...
FAITH, HOPE, LOVE, LAUGHTER, FAITH, HOPE, LOVE, LAUGHTER, FAITH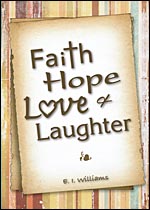 Lupus

Lupus is the more common of autoimmune diseases that is mainly found in women. Lupus is an autoimmune disease where the immune system attacks it's tissue. In return it causes inflammation, swelling, joint pain, fever and a Lupus rash. The main thing is the feeling of being very fatigue and tired and the *butterfly* rash. can cause arthritis, skin sores, flaky or red sores on arms, hands, face, neck or back. Mouth or lips sores and red or purplish rash on face, neck, scalp, ears, arms and chest.

UV lights can irritate Lupus, as in tanning lights, black lights and too much sun. When you are exposed to too much sun a harsh rash can appear.

Just a few other symptoms that are possible are headaches, depression, anxiety or even memory loss. You may even loose or gain extreme amounts of weight when having a flare up. Temporary hair loss, swollen lymph glands, *Rhynaud's Phenomenon* and swelling of hands and feet are possible as well...

For some reason Lupus seems to be more common in Women and women of an African American descent.

This is the typical Butterfly Rash that is found in all three diseases.

A rough idea of a Lupus rash on the hands.

In Lupus the rash on your hands normally

remain in between the knuckles.
Dermatomyositis - DM

Dermatomyositis normally starts off with and odd fatigue or aches and pains of muscles. Normally with in your trunk area, upper arms hips and thighs. You feel stiff, sore and tender. The way i explained it when I first got sick was it felt like I was getting really out of shape. You will find it difficulty doing things like lifting your arms or climbing stairs, speech or swallowing problems. A reddish purplish rash will develop over eyelids often swelling along with the *butterfly* rash. The rash may become scaly and dry. A rash also develops over arms, knuckles, elbows, or knees. Calcium deposits may form under the skin as well. They feel like rocks under the skin. The eventual affect can be GI (gastrointestinal)problems.

You can read my story (coming soon) as well to get a first hand idea on Dermatomyositis and how it can affect your life..

Typical rash for Dermatomyositis. In DM the rash is on the knuckles.

Remember that, it can play a key factor in determing your disease.

It did in mine.
Polymyositis -- PM

Polymyositis normally happens in women over 20. Once again starting off with gradual muscle weakness. Starting around the trunk area, neck, hips, back and shoulders. It has been found that people with PM they normally have another autoimmune disease.

You may also experience difficulty swallowing, falling and having a hard time getting back up, weakness of arms, thickening of skin on hands and fingers, difficulty getting up from chairs, climbing stairs or lifting arms above your head. Your muscle are tender to the touch. And a violet "rash" with swelling may be present around the eyes, over elbows, knuckles or knees. Both Myositis can be associated with Breast Cancer, ovarian cancer, lung cancer or colon cancer. Threat for such diseases are greater in those with Dermatomyositis.
*Butterfly Rash*- A reddish or purplish rash going over the bridge of your nose and onto your cheeks.
*Rhynaud's Phenomenon* Rash that changes color when in the cold- may turn white, blue or purplish
Lupus Foundation of America, Inc.
National Office
2000 L Street, N.W., Suite 710
Washington, DC 20036
Phone: 202-349-1155 (8:30 a.m. - 5 p.m. EST, Monday - Friday)
Fax: 202-349-1156
1-800-558-0121 (Information request line)
1-800-682-7990 (Para información en Español)
Contact your local LFA chapter.
American Autoimmune Related Diseases Association, Inc.
22100 Gratiot Avenue
Eastpointe, MI 48021-2227
Tel: (586)776-3900
Fax: (586)776-3903
Tel: (800)598-4668
Email: aarda@aarda.org
Internet: http://www.aarda.org/

Arthritis Foundation
1330 West Peachtree Street
Atlanta, GA 30309
USA
Tel: 404-872-7100
Fax: 404-872-0457
Tel: 800-568-4045
Email: help@arthritis.org
Internet: http://www.arthritis.org

Muscular Dystrophy Association
3300 E. Sunrise Dr
Tucson, AZ 85718
USA
Tel: 520-529-2000
Fax: 520-529-5300
Tel: 800-344-4863
Email: mda@mdausa.org
Internet: http://www.mdausa.org


NIH/National Arthritis and Musculoskeletal and Skin Diseases Information Clearinghouse
1 AMS Circle
Bethesda, MD 20892-3675
USA
Tel: 301-495-4484
Fax: 301-718-6366
Tel: 877-226-4267
TDD: 301-565-2966
Email: NIAMSinfo@mail.nih.gov
Internet: http://www.niams.nih.gov/Health_Info

Myositis Association
1233 20th Street NW
Suite 402
Washington, DC 20036
Tel: (202)887-0088
Fax: (202)466-8940
Tel: (800)821-7356
Email: tma@myositis.org
Internet: http://www.myositis.org

Autoimmune Information Network, Inc
PO Box 4121
Brick, NJ 08723
Tel: (732)262-0450
Fax: (732)262-0450
Email: autoimmunehelp@aol.com
Internet: http://www.aininc.org

Email Me for the local Lupus Support or Myositis Support in YOUR area!
=========================================================================================================================================================
Contact Suthrnbelle927@yahoo.com